Summary: Whether you're considering living in the Dominican Republic full- or part-time, this beautiful country boasts the Caribbean's largest city, Santo Domingo, virgin beaches in Barahona, yachting enclaves on both the north and south coasts and the bustling resort town, Punta Cana. Expats in the Dominican Republic share their favorite places to live.
With hundreds of miles of coastline and dozens of cities with populations over 20,000, deciding where to live in the Dominican Republic can take time. Here are the 8 best places to live in the Dominican Republic according to expats, retirees and digital nomads:
Playa Dominicus
Casa de Campo
Juan Dolio
Santo Domingo
Barahona
Luperon
Sosua
Las Terrenas
1. Playa Dominicus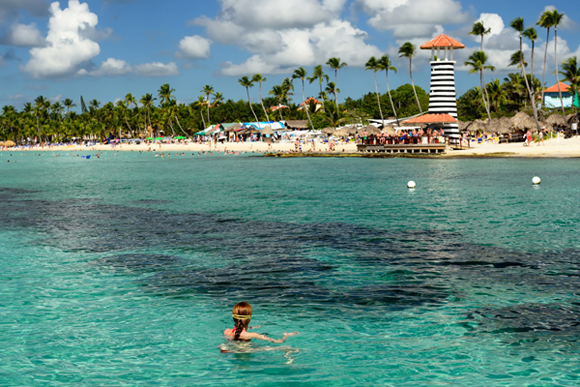 Playa Dominicus (Dominicus Beach) in Bayahibe is about 30 minutes from La Romana. The iconic black-and-white striped lighthouse pictured above is actually a beachfront bar. "I love the location because Dominicus is small, has beach and diving, my condo has security and private beach club. Only a 15 to 20 minute drive to Casa de Campo," wrote one expat in Dominicus. Bayahibe Beach is also nearby and has a very similar feel. Boats and tours traveling to Catalina Island leave from Bayahibe Beach.
2. Casa de Campo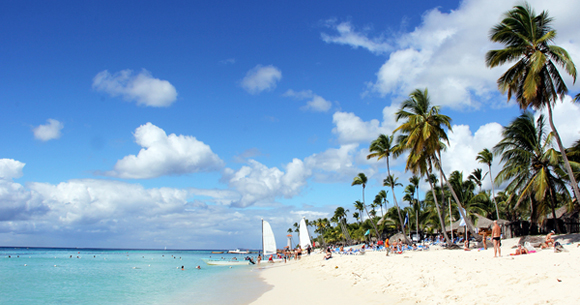 "I have lived in Casa de Campo 5-6 months per year for the past 4 years and visited C de C for the past 30 years. On the southeast coast, Casa de Campo is a wonderful location, but probably one of the most expensive places (exception may be in the city of La Romana). According to Wikipedia, Casa de Campo is a 7,000 acre resort developed in 1975 by Gulf + Western. With over 1,700 high-end private villas, 3 golf courses (including the famous Teeth of the Dog course from Pete Dye), a marina, restaurants and more. The resort currently has homes for sale ranging from $440,000 to $30,000,000 and has numerous famous residents and guests. For some expats, this upscale, country-club environment is the perfect fit. Casa de Campo is located outside of the city of La Romana, which has a population of approximately 130,000.
International Health Insurance in Dominican Rep
Whether you're working on assignment in Dominican Rep or traveling to a remote part of the world as crew on a ship, GeoBlue is a trusted leader in international health insurance. Wherever your destination, GeoBlue can keep you and your family covered with the right health insurance.
3. Juan Dolio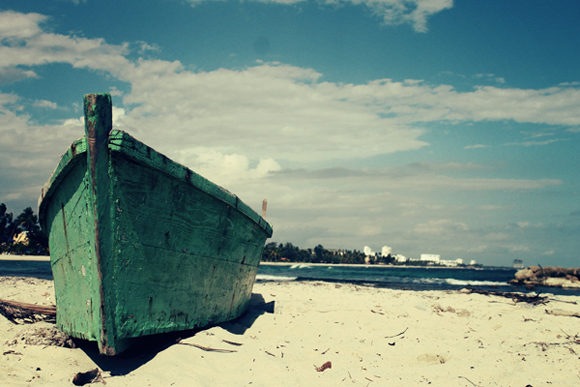 "We love living in Juan Dolio, Dominican Republic. The people here are warm, friendly and welcoming. There are many different ethnic restaurants. The seafood is good, particularly from fish markets. Driving is like any developing country, challenging…. The cost of living here is less than in the US or Europe, but not so low as in SE Asia, for example. Travel to and from the US is economical and not too tiring, as we are 2-3 hours from the East Coast," wrote one expat. Juan Dolio is a small coastal town on the Caribbean ocean with a population of approximately 2,500 (Ref: Wikipedia). Metro Golf and Country Club is located in Juan Dolio and Guavaberry Country Club is just outside of town. Both golf courses have homes and villas located on their golf courses – Guavaberry has it's own beach club. "We have been living in Casa del Lago in Guavaberry Golf for the past 2 years. It is gated and quite safe. We are about 10 minutes from the beach in the little village of Juan Dolio. Our ownership in Guavaberry provides us with a non-golfing membership and use of the beach club. We love our location, about a half hour from Santo Domingo and 20 minutes from San Pedro," added another expat.
4. Santo Domingo
If you are going to be working in the Dominican Republic, chances are you'll be moving to Santo Domingo on the south coast. According to Wikipedia, Santo Domingo has approximately 1 million residents (nearly 3 million surrounding suburbs are included) and is the largest city in the Caribbean by population. "Santo Domingo is the capital city hosting almost 1/2 the country's population. We have almost all head offices here, lots of call centers, most if not all embassies etc, many many government offices, lots of shopping etc. You can find it all here. I live in a typical middle class Dominican neighborhood! I am the only expat and I love my life here," said one expat living in Santo Domingo, Dominican Republic.
"I advise you to visit the better area of town which is called Piantini and Naco. They are very cosmopolitan areas, located in District National Santo Domingo along Ave Winston Churchill. Ask Apolo Taxi, which I discovered to be the most safe and trusted Taxi, to take you to the Blue Mall on Ave Winston Churchill. Also, go to The Acropolis which is a few blocks from the Blue Mall on the same street. Walk the neighborhood for three blocks in each direction from Ave Winston Churchill and you will see many buildings with condos for sale (vende) or rent (alquiliar). There is a Holiday Inn Hotel located 5 minutes from this area on Ave Abraham Lincoln. Both malls have restaurants and movies. Your supermarket is across the street from the mall. There are at least six banks between the two malls along with restaurants and pharmacies. Everything you can walk to, if you get your apartment there. Plus the area is quiet and secure. You will not have the loud Dominican music playing 24 hours a day. It is a normal tranquile neighborhood," advised an expat in Santo Domingo, Dominican Republic.
Get FREE quotes from our website www.shiptodr.com .
5. Barahona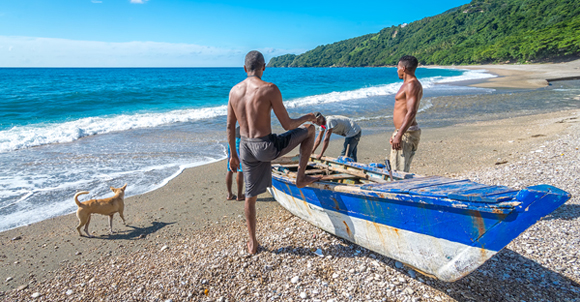 "If you are a guy who likes to cut your own cane and make it your own way… a hidden, undeveloped part of DR that is still very cheap and open to someone who likes cutting their own trail is Barahona, not the pueblo but the region," shared one expat. Barahona Province is located in southwest Dominican Republic and is about a 3 hour drive from Santo Domingo. According to Pam Grout's article in the Huffington Post, Five Reasons to Move Barahona to the Top of Your Dominican Bucket List, the vast region boasts beautiful beaches, the cloud forest and an amazing local coffee called Denominacion de Origen Cafe de Barahona. "Barahona is an undeveloped area with probably one of the few virgin beaches in the the area. My guess it will be developed over the next ten years and be ripe for opportunity," said another expat.
6. Luperon
Luperon is on the north coast of the Dominican Republic. "I lived in Luperon for several years. I loved it. Still visit. It must have been how Hemingway lived in Cuba 100 years ago with lots of boating even boat building — great bunch of boaters," said one expat. Another advised, "come to Luperon. It has an extremely well protected natural harbor. Hurricane hole." "I'd second, or third, the suggestion of Luperon. I've lived here six years and from your description of your preferences, I think it might be a good fit, assuming you like a laid back and 'Dominicanized' atmosphere. It has been for me. Luperon is different from some of the other destinations mentioned in that many of the expats are sailboat cruisers or former cruisers that have moved ashore here. An interesting crew, I've found. The town is primarily an agricultural center and fishing port, with some tourism mixed in. Our all-inclusive beach resort is currently closed but rumor has it that it might reopen in a year or so. Village population is about 6,000 and expat community is probably 200 plus. Hard to tell because expats live all over town and in the surrounding campo, as well as on boats in the harbor. I suggest you check it out as one good possibility," explained another expat living in Luperon.
7. Sosua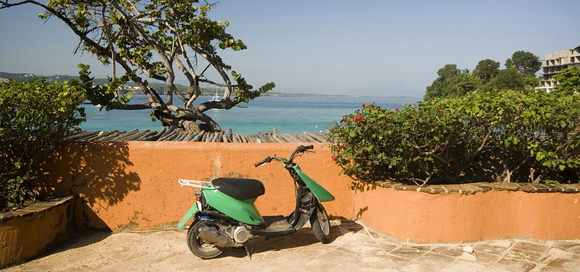 Sosua is a small town on the north coast of the Dominican Republic. "We like Sosua. We are retired so we don't go for the nightlife. But there is a good clinic here, two good grocery stores and most people have been very helpful. There is a fair bit of prostituition and I imagine the night life can be a bit risque. The traffic is a nightmare. No rhyme nor reason and very fast. I don't know if you've driven here, but it's an experience. We have met a few people that have been here for ten plus years, fairly affluent, and none of them use the local banking system. They have all tried it, but got tired of being nickeled and dimed to death," said one expat living in Sosua. Another expat added, "Sosua and Cabarete have a young population, into parasailing, water sports, etc. Because of being on the north coast of the island, the winds and sea are colder and stronger than the south part of the island." "I moved to Sosua over ten years ago, after traveling around the island. I chose Sosua because of the stunning countryside and rolling hills down to miles of sandy beaches, Plus, large choice of properties and as mentioned a large English speaking community, as well as, many other nationalities. Ocean village is for ever adding attractions for families including water park. Sosua is also a good staging post for exploring the rest of the coast as there is public transport passing thru every ten minutes," added another.
8. Las Terrenas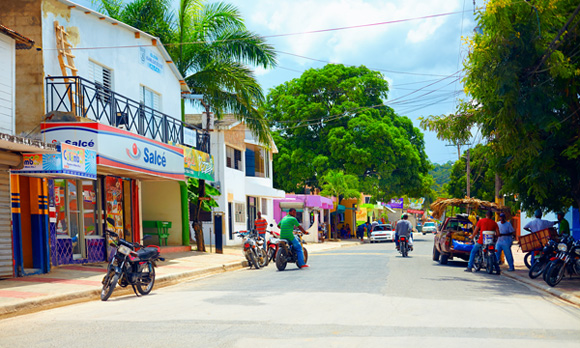 Las Terrenas has a population of close to 40,000 and lies on Dominican Republic's northeastern coast. "We were in Las Terrenas last week. So beautiful, like a different island. No commercial or craziness," wrote one member. In response to a question about safety in DR, one person said, "We (a family of 4) relocated to Las Terrenas exactly a year ago and we do not regret it. We have also driven almost the entire country and have not felt threatened at all." If you're visiting Las Terrenas to find out if it's the right fit for you, have a meal at Tre Caravelle
Check out more posts below...